All of our wines are now made in this state of the art micro winery that we carefully planned and constructed on our property in 2015.
On the right we have a photo of our covered grape processing pad, where we crush and press the freshly picked grapes before transferring them into tanks in the winery shed to the right hand side of the pad.
On the left hand side of the pad we have a second shed which contains our climate controlled wine storage area and a separate dry goods area for empty bottles and cartons, etc.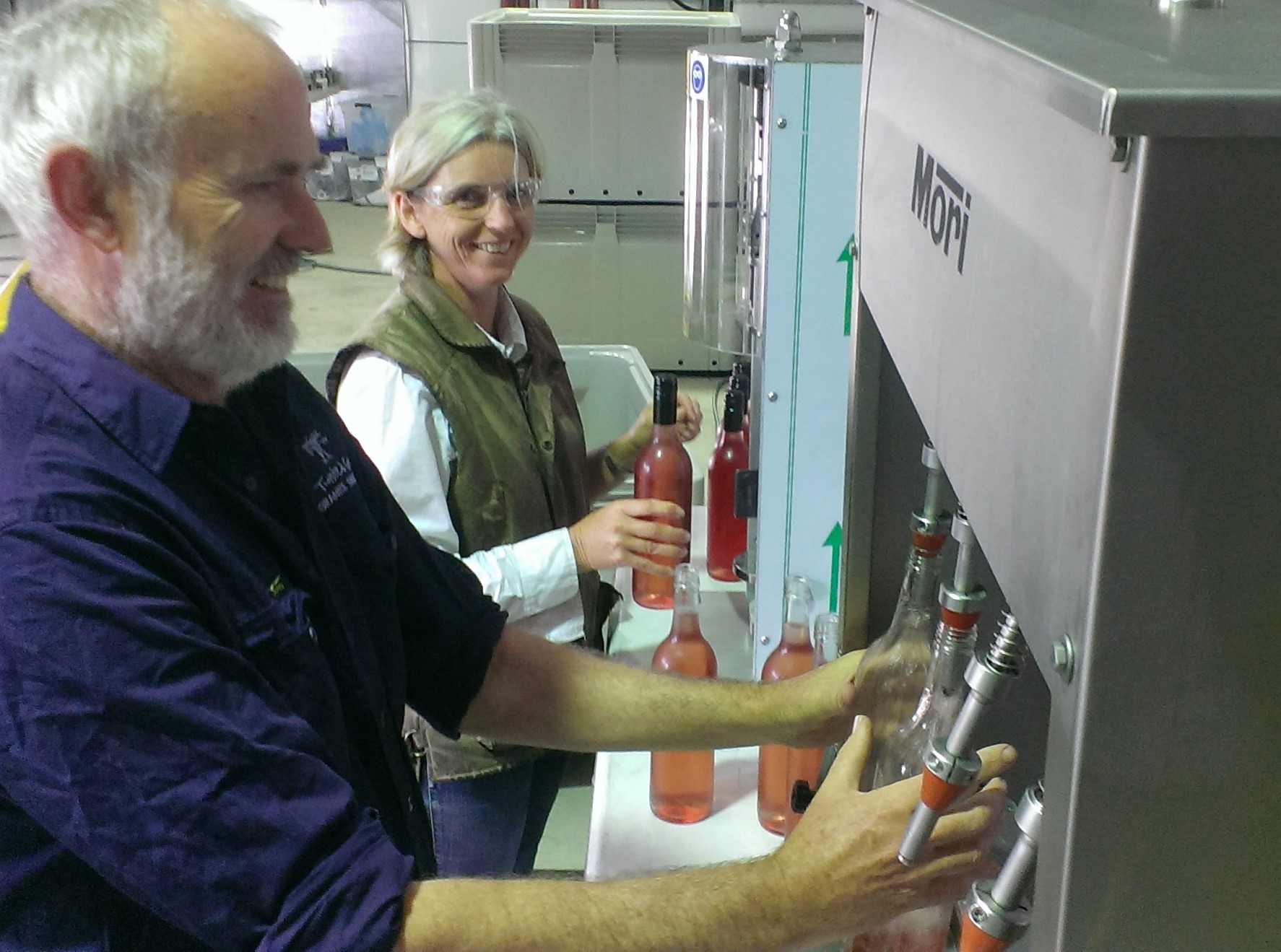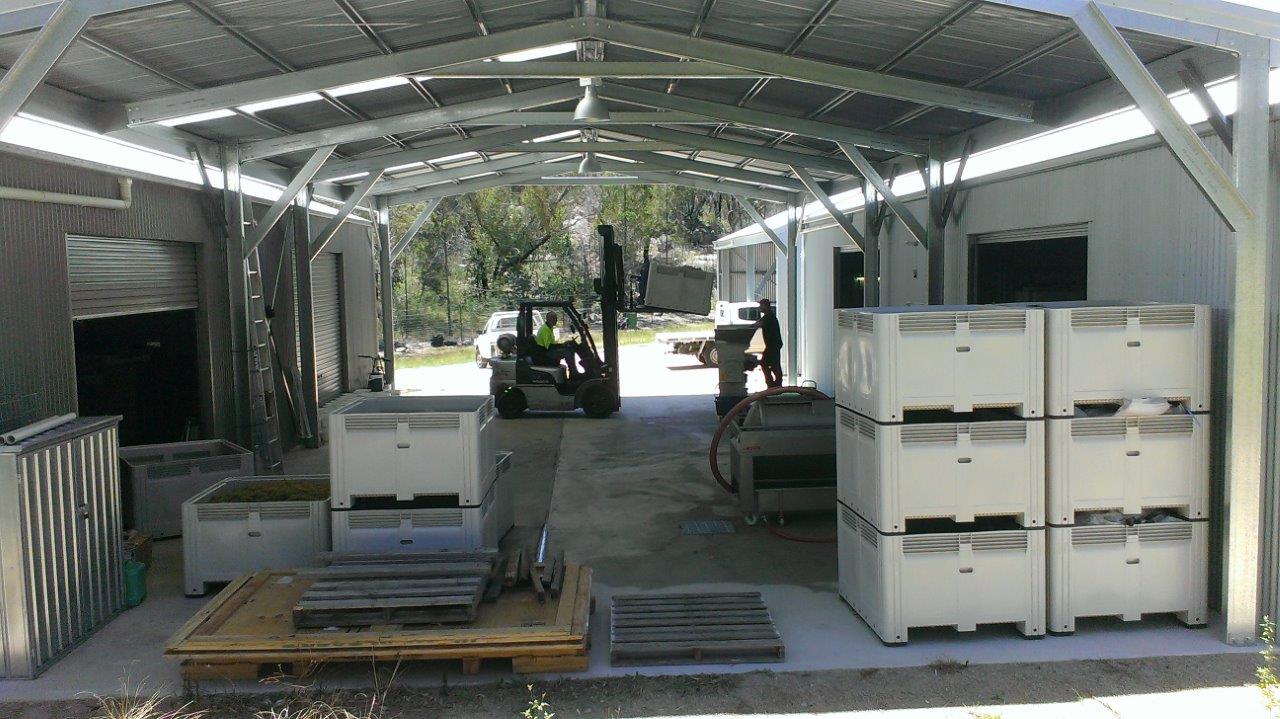 The winery is equipped with the highest quality stainless steel equipment. These include a crusher-destemmer, membrane press, must pump, variable capacity fermentation tanks with must doors and cooling jackets, electronically controlled refrigeration unit, 4-head manual bottler, single head screw capper, manual bottle labeller, and much more.
All equipment in the winery is portable, including all of the tanks which range in size from 100 to 2000 litres and are mounted on pallets. This allows us ultimate flexibility in premium quality small batch wine making.