Twisted Gum Wines is owned and run by Tim and Michelle Coelli.
Michelle grew up on a dairy farm near Taree. She has a Bachelor of Rural Science Degree from the University of New England (UNE). This scientific knowledge helps us ensure that our vines have the correct nutrition and care so that we obtain the highest quality fruit possible.
Michelle is passionate about low impact sustainable viticulture and lists pruning on a crisp winter morning as one of her favourite jobs (see photo to the right where Michelle is pruning the Verdelho).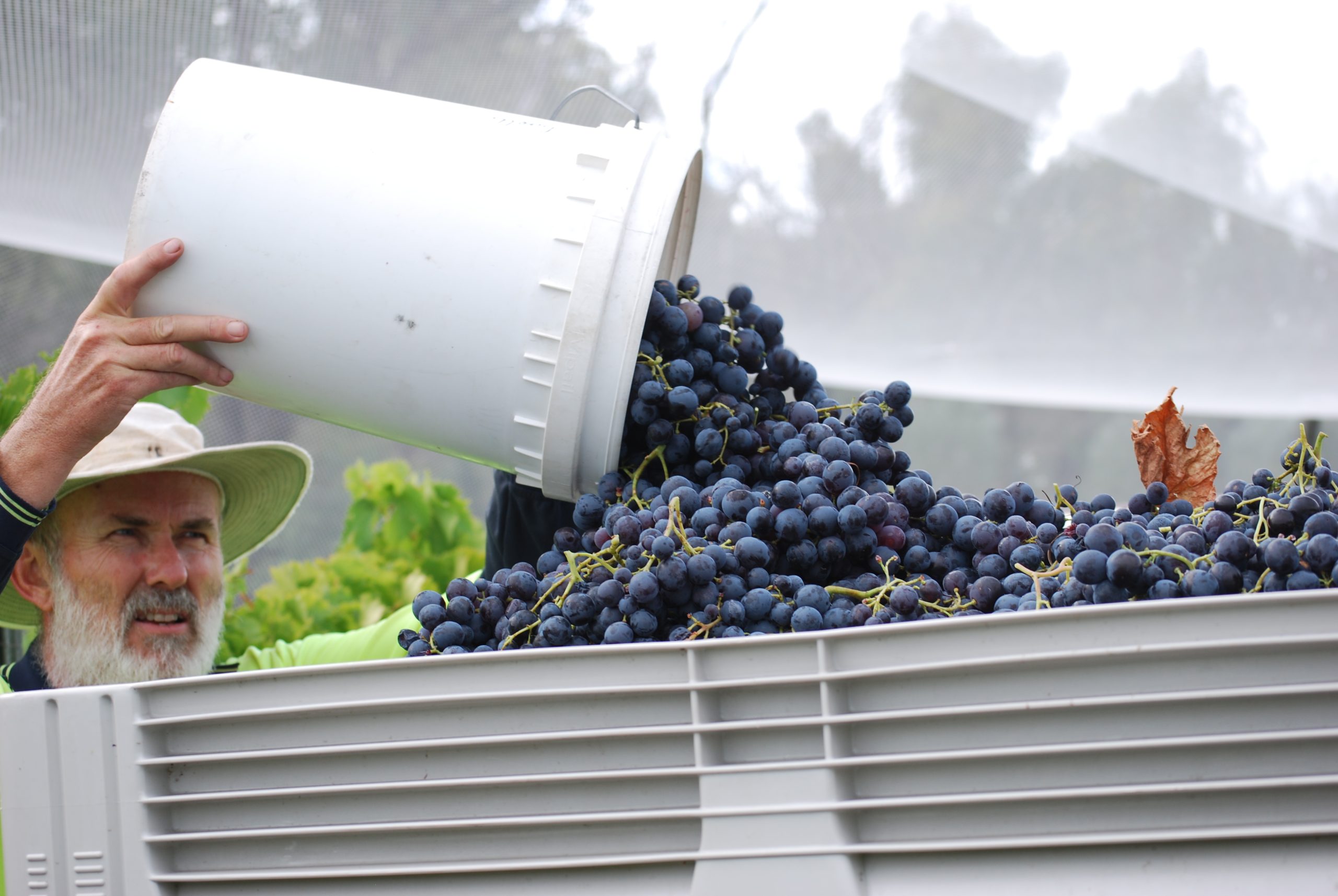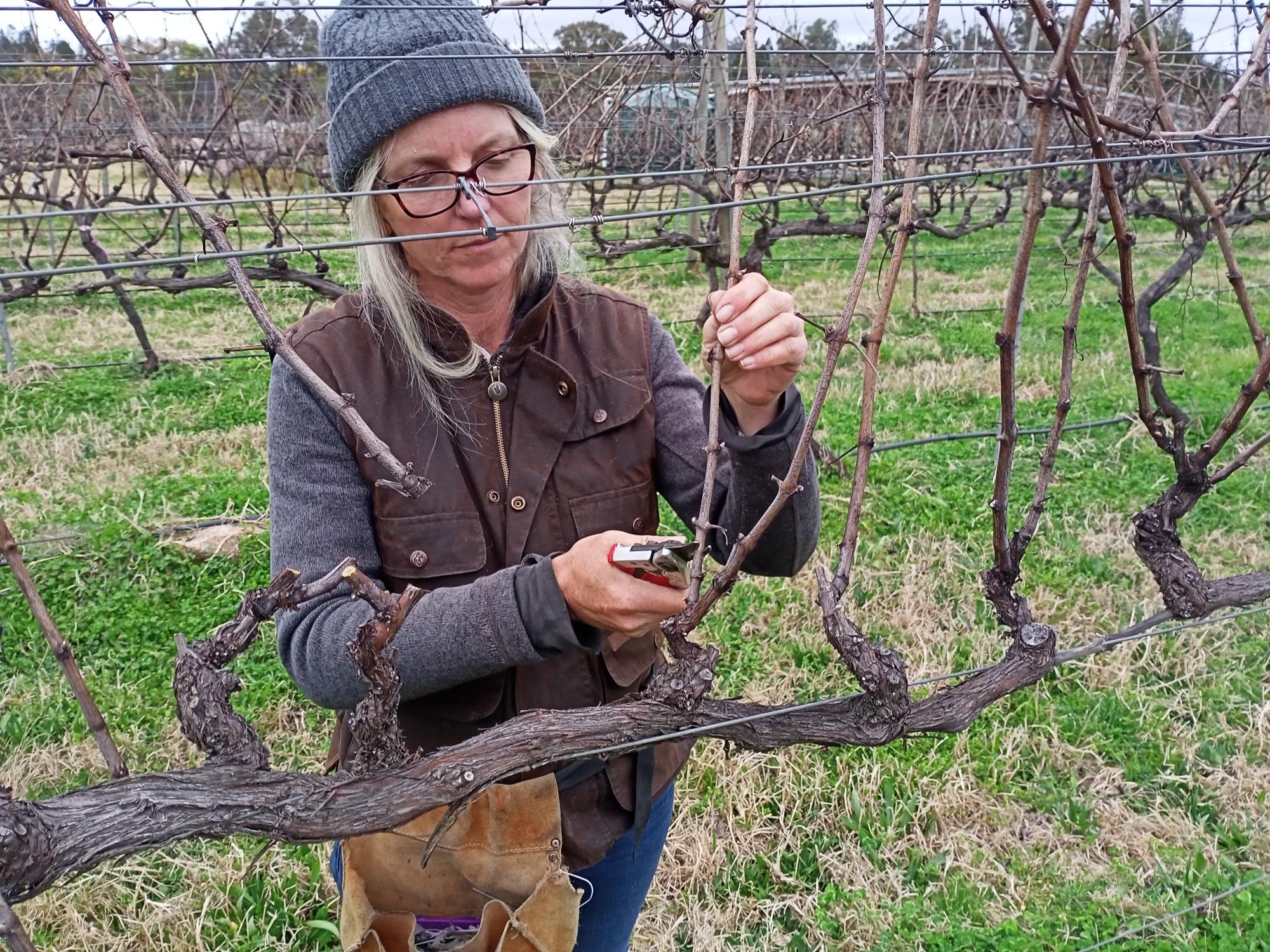 Tim's parents owned a sheep and cattle property south of Wagga Wagga. He spent many hours herding cattle around rugged granite grazing country as a child so he feels very much at home in the Granite Belt!
Tim has a university degree in Economics (also from UNE) which is handy when managing the budgeting and marketing aspects of our wine business.
Tim also enjoys the physical work in the vineyard, such as pruning and canopy management, and lists harvest as his favourite time of the year (see photo on the left).