Welcome
At Twisted Gum Wines we craft small quantities of premium quality single vineyard wines from our hand-tended Granite Belt vineyard.
You will receive a warm welcome when you visit our stylish cellar door, located in a classic 1920's Queenslander with wrap-around verandahs on three sides, with views to the vineyards and hills beyond.
Our cellar door is open weekends 10am to 4pm and also by appointment.
Come experience our full flavoured crisp white wines, our hugely popular Pink Moscato and our signature deep inky-purple red wines - you are sure to find something to excite your palate.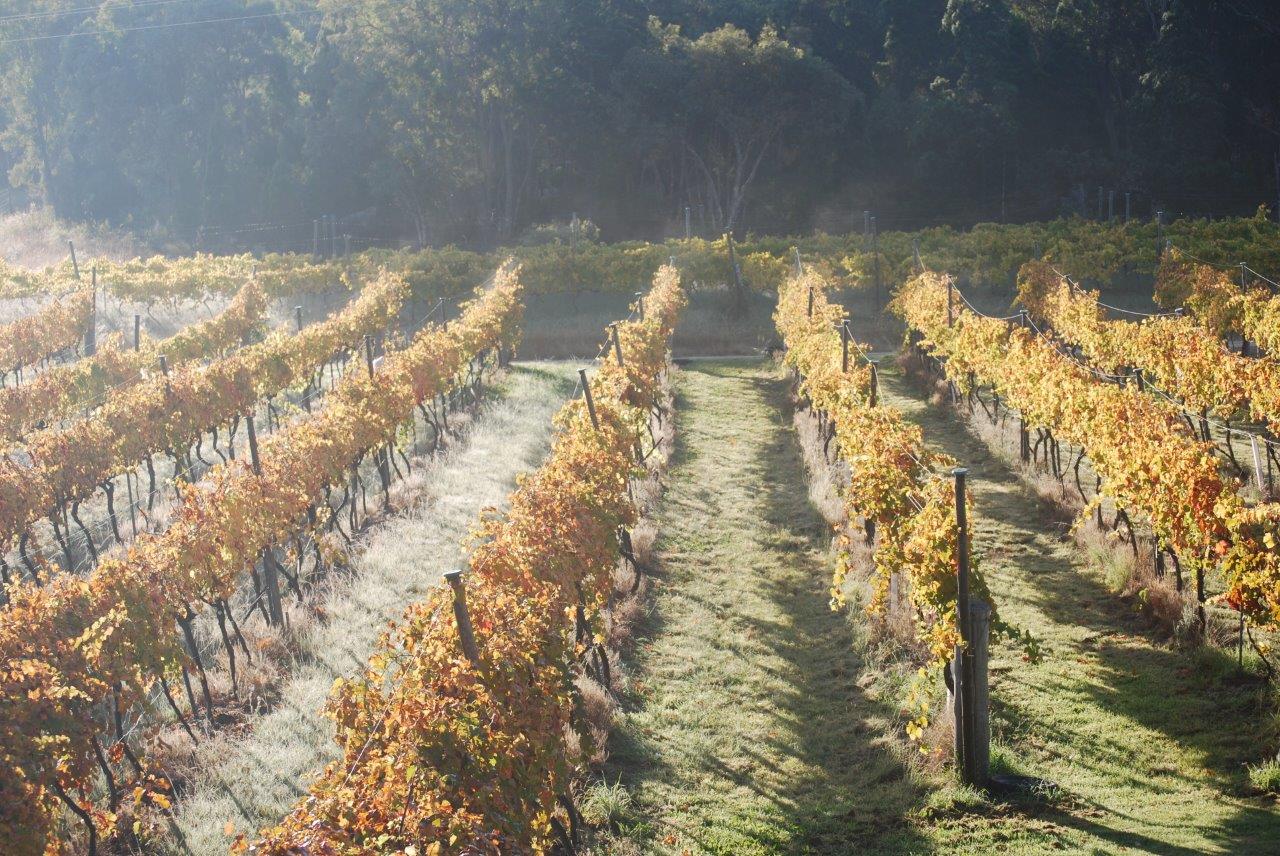 Our small vineyard (approximately three hectares of vines) is perched high on a ridge near the village of Ballandean in the Granite Belt - Queensland's premier wine district.
In our vineyard we focus on the production of premium quality wine grapes using sustainable agricultural practices.
Our vineyard is at an altitude of 900m; we have low yields (usually less than 4 tonnes per hectare); we prune by hand; we harvest by hand; we do not irrigate and instead spread mulch under vines.
Come try our wines - we are confident that you will be impressed by their quality.
NEWS AND EVENTS:
CELLAR DOOR RE-OPENS ON SATURDAY 29 MAY 2021
We are excited to announce that our cellar door will re-open on Saturday 29 May 2021!!  We have been very busy preparing our new 2021 wines which we are looking forward to sharing with all of you.
Reservations for wine tastings are once again strongly recommended.  We now have a new online wine tasting reservation webpage which is very quick and simple to use.  See you all soon!
Note that our cellar door has been closed for some months this year because we sold out many of our wonderful wines.  At Twisted Gum, all of our wines are made entirely using the grapes grown on our hand-tended vineyard - to be be assured of the best quality possible.  So if we sell out of a particular wine we then need to wait until our next vintage is complete before we can make it available again.  The 2021 vintage has been kind to us so hopefully we will now have enough wine to last us through to next year!
MID-WEEK SPECIAL  IN TWISTED GUM COTTAGE
Located in the centre of our 40 hectare property, with views to the vineyards and hills beyond, Twisted Gum Cottage is the perfect place to enjoy a quiet getaway in Granite Belt Wine Country!  Take advantage of our special mid-week deal, where if you stay for two nights the third night is free.  Only available Monday to Thursday  (excludes school holidays and public holidays).  This special is not available online. Please book directly with us by phone or email.