At Twisted Gum wines we believe that sustainability should be a core aspect of all that we do.
In the vineyard we have adopted many practices with this in mind:
Our three hectares of vines are planted in eight small blocks surrounded by native bushland. We hence have no need to apply insecticides. The many birds which live in the eucalypt forest surrounding our vineyard blocks control caterpillars and various other insects, while native wasps help control scale insects.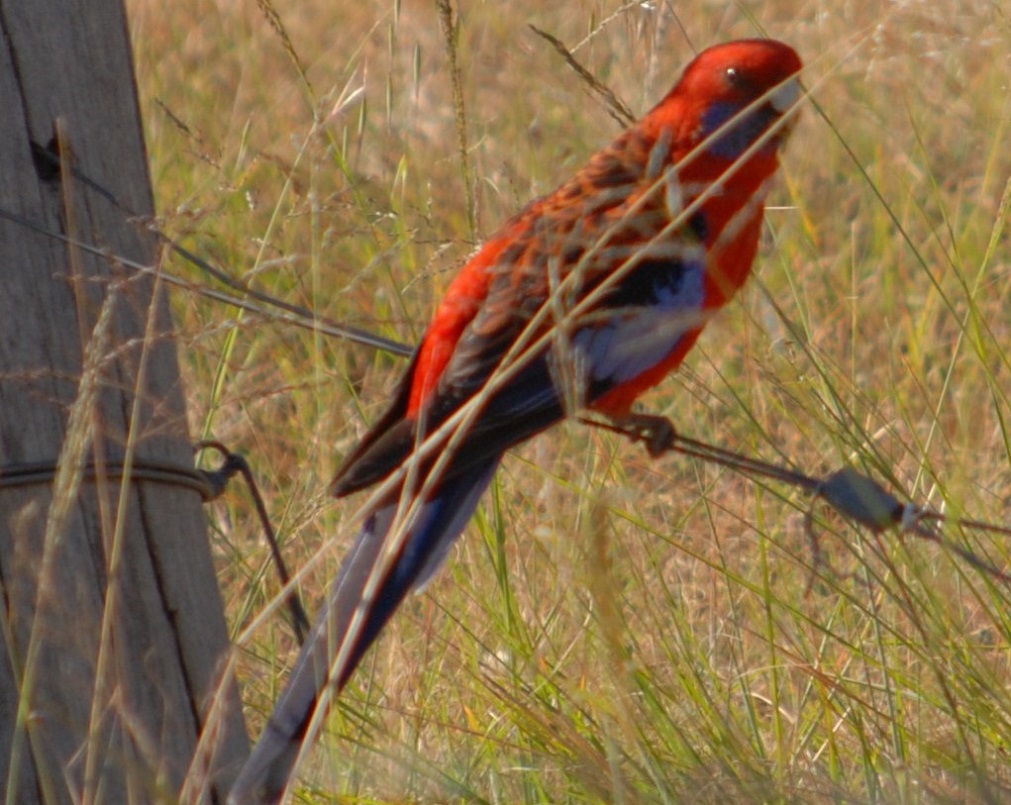 We apply a very small amount of irrigation water to our vines.. This leads to low yields (usually less than four tonnes per hectare) but also has many advantages. By not over irrigating we control the vigor in the grape vine, producing a nice open canopy which allows breezes and sunlight to help control disease and also fully ripen the fruit - producing small quantities of high quality grapes with amazing flavours.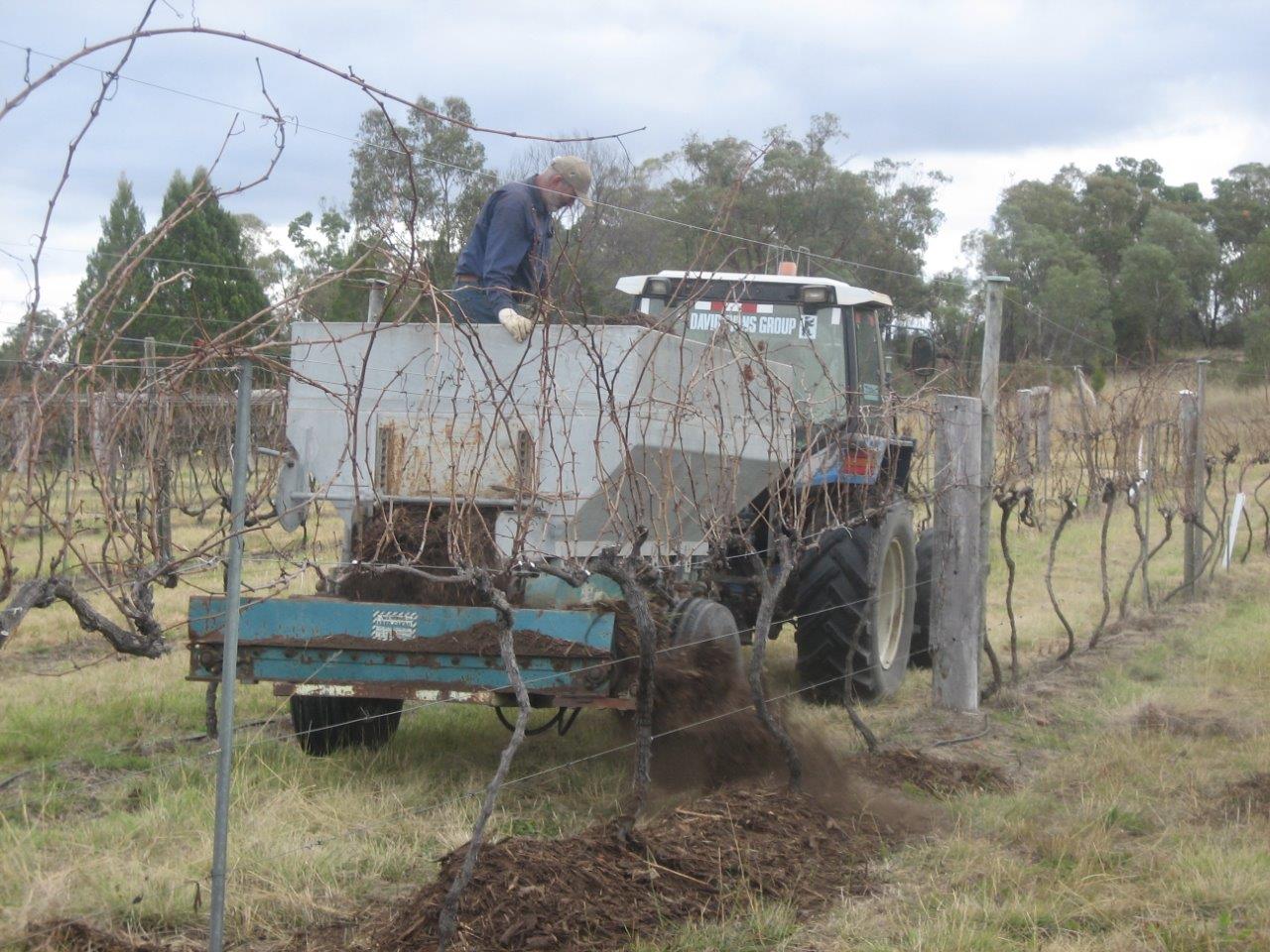 We also try to use recycled materials whenever we can:
We used old second hand windows and doors when we renovated the holiday cottage.
We used an entire second hand house when we built our cellar door using an old 1920s Queenslander that we transported 250kms from Logan.
We use composted materials from local feedlots as fertiliser.
We use green waste mulch obtained from tree trimming contractors for mulching under vines.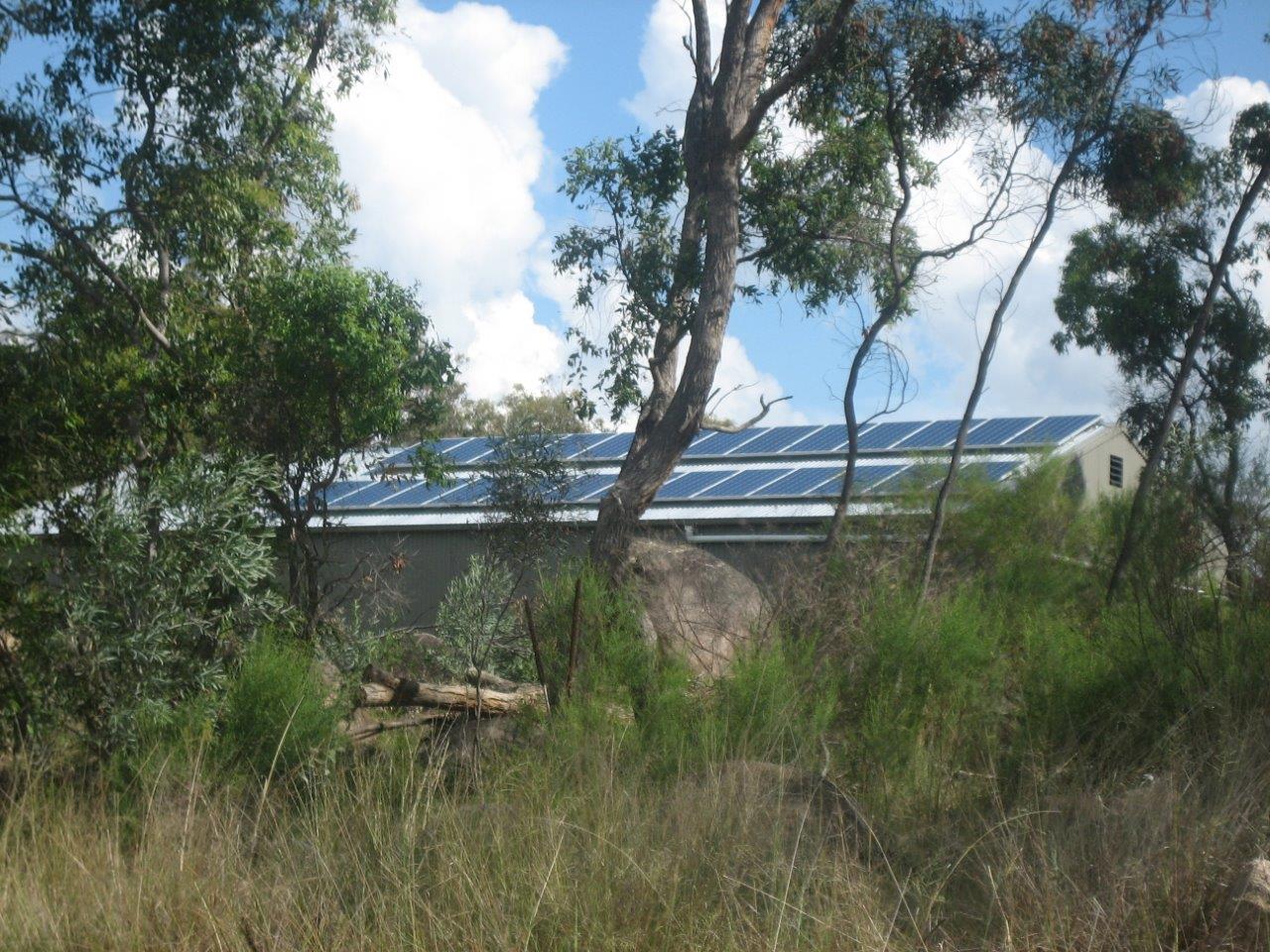 We are also very proud to note that our efforts have been recognised by the receipt of the Premier's Sustainability Award in 2015, in the Small Business category.  For further details see our In the Press web page.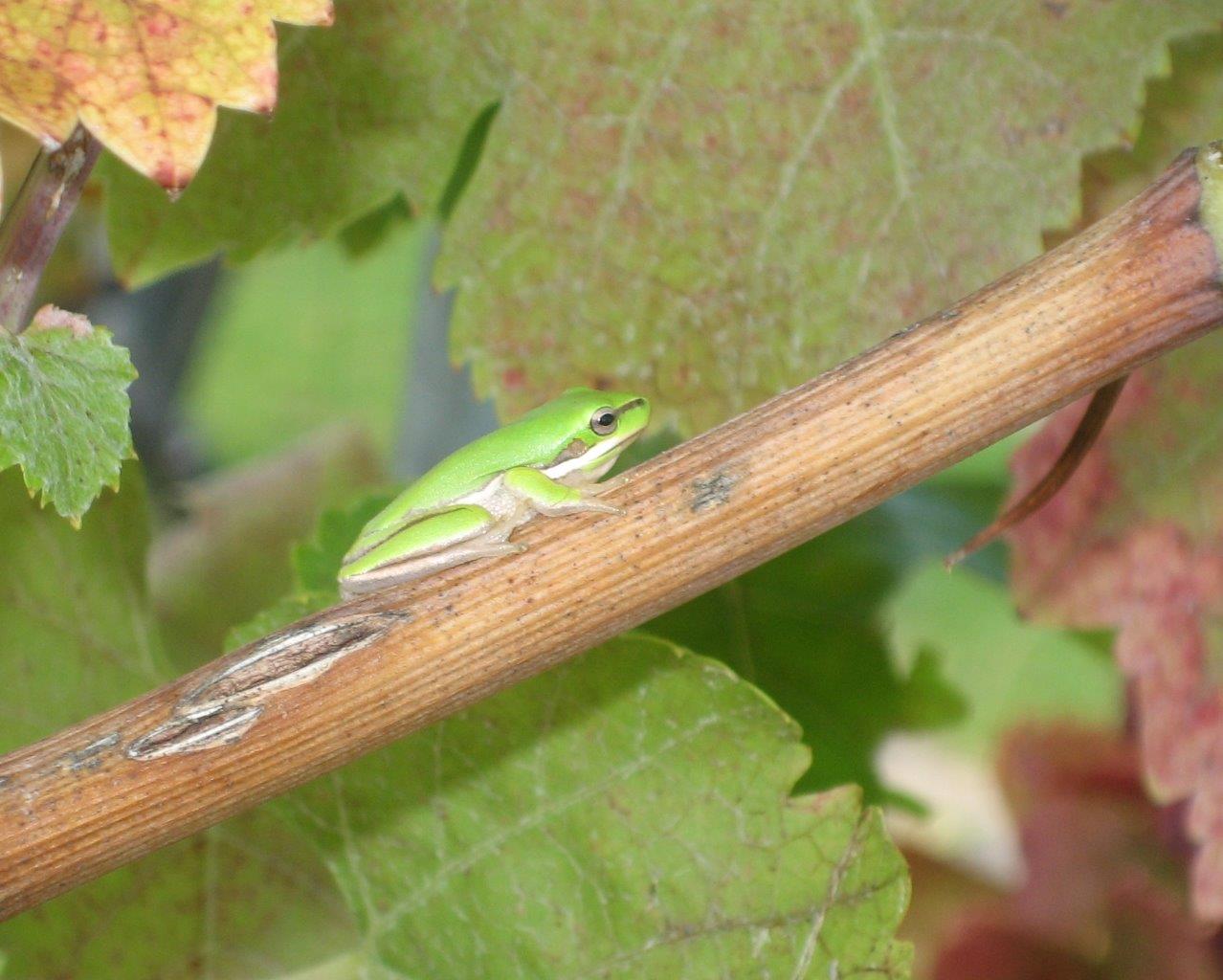 The proximity of the bush also encourages healthy populations of frogs and lizards that feast on the insects in our vineyard.
The key is the use of small blocks of vines which encourages a more natural environmental balance, that is simply not possible in larger "mono-cultural" agricultural operations without the aid of pesticides.
We also do many activities by hand. All pruning, hedging, canopy management and picking is done by hand.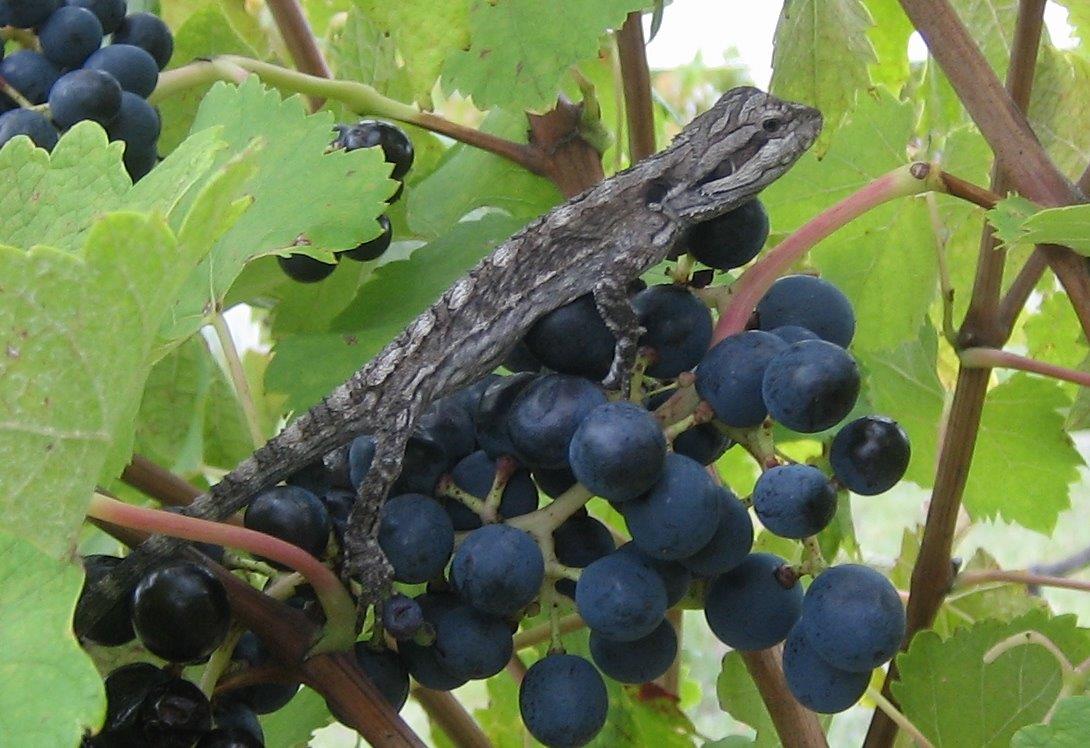 We spread large amounts of mulch under vines (see photo to the left). This helps suppress weeds, improve soil health and structure and also means that the vines make better use of the rainfall that they rely upon by reducing evaporation.
In wine making we also seek sustainable options:
We use OI Lean and Green Light Weight Bottles which are a low carbon option in manufacturing and and also in transportation.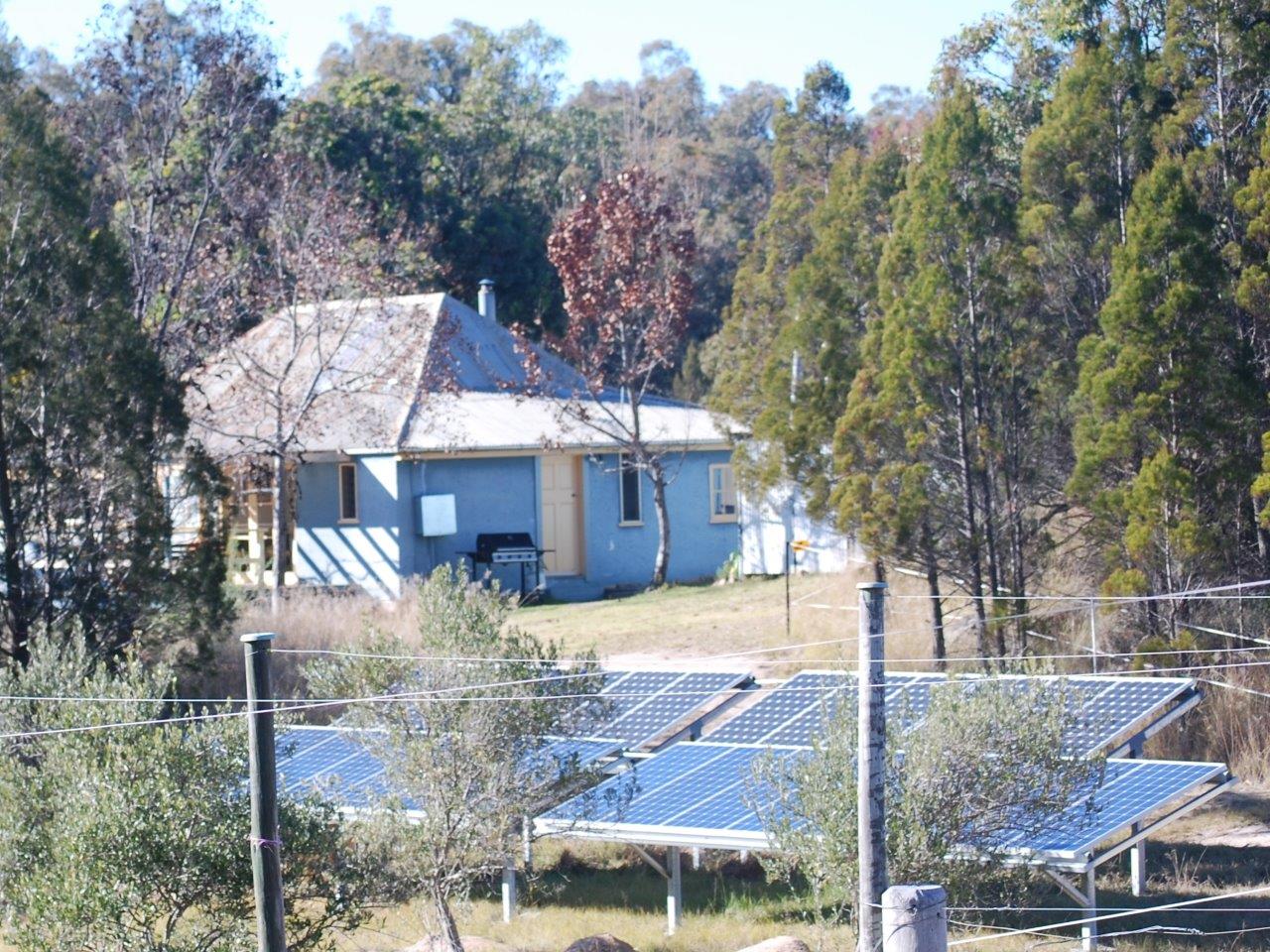 We have also chosen to invest in three solar power PV systems:
We have a 5kw ground mounted system near our holiday cottage (see photo above).
And we have another 32kw roof mounted system on our insulated wine storage shed (see photo to the left) and finally a 34kw system near our cellar door building.
This total of 71kw provides many times more power than we need for our operations, so we export the excess to the grid.
We are transitioning to battery electric powered vehicles and tools to make use of this solar power.  This includes an electric SUV for deliveries (a Tesla Model Y), an on-farm electric tipping cart/ute, electric zero turn mower, electric block splitter, electric chainsaw and brush cutter, etc.
We are now waiting for electric tractors to also become available in Australia.